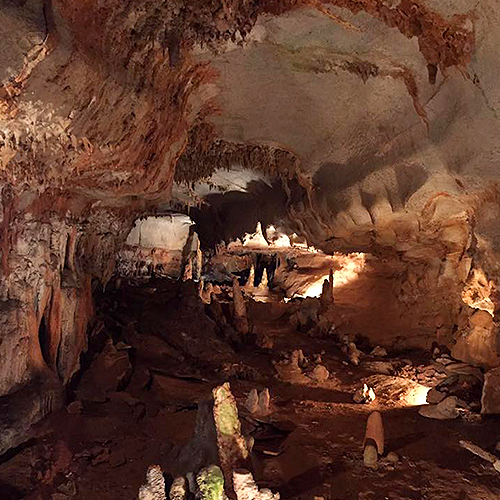 Whether you drive in for a day trip or book a camping stay, our Endless Caverns are a must see for the whole family. Knowledgeable guides will talk about the history and teach you about the geology of this subterranean treasure.
Camp & Cave
Scroll through our Gallery to explore our cavern rooms and a few of the formations you will observe during your tour.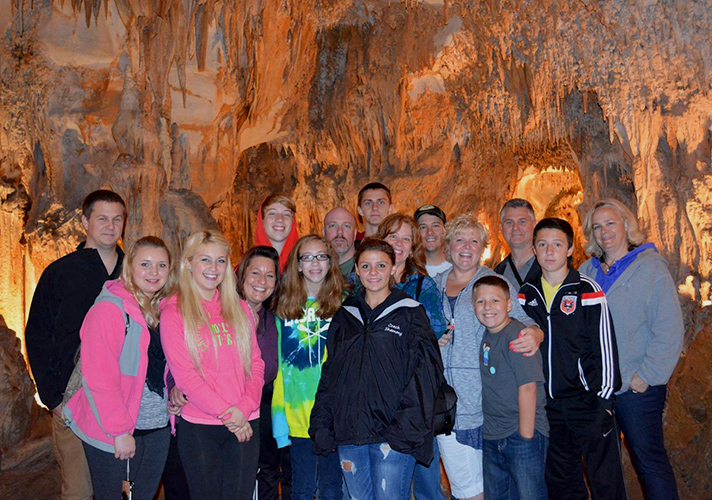 ABOUT ENDLESS CAVERNS
Delve into history + nature.
Discovered back in 1879 as simply a deep, dark hole covered by boulders this beautiful underground treasure has been fascinating visitors for nearly 150 years. Sitting at the base of the Massanutten Mountain range, this six-mile cave system still has areas that have yet to be explored. Traverse the various cave rooms as you make your way through this timeless limestone masterpiece.
View Gallery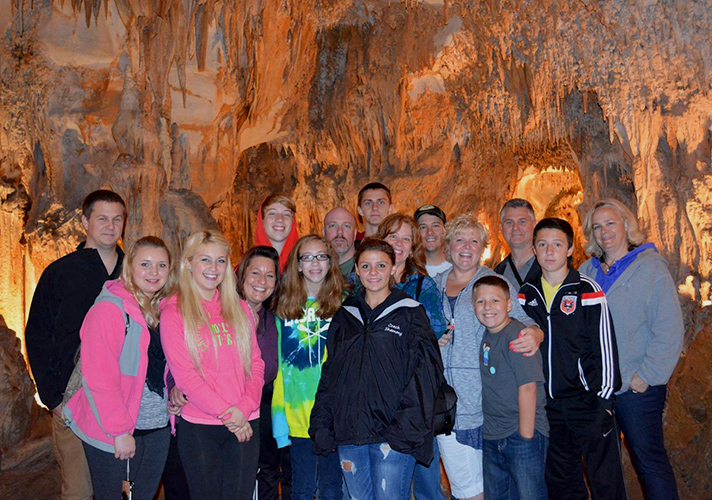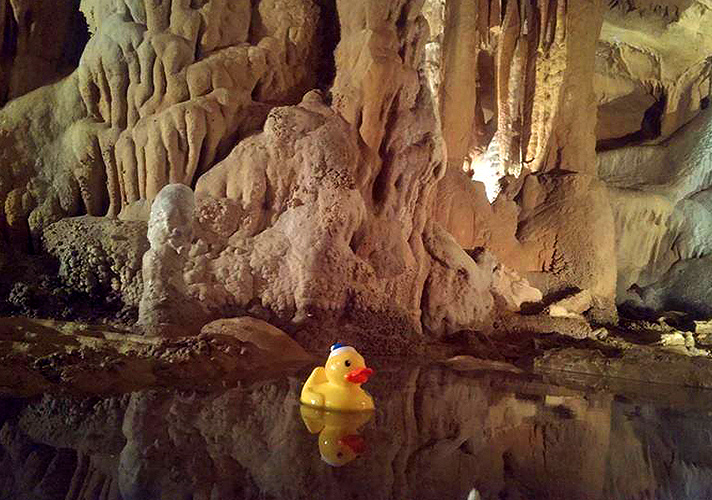 WHAT TO EXPECT
Experience a tour like no other.
Cooler temperatures await as you head underground for this 75-minute tour of our Endless Caverns. Experienced guides will lead you through while discussing the history and composition of the caverns. Comfortable walking shoes are recommended to fully enjoy the countless tunnels and chambers as you look to find the still yet to be discovered end to this cave system.
Tour Hours
Spring Tour Hours: April 1st – Memorial Day Weekend
Tours are held every two (2) hours: 10:00am – 4:00pm
10:00am
12:00pm
2:00pm
4:00pm
Summer Tour Hours
Tours are held every hour from Memorial Day through Labor Day: 10:00am – 4:00pm
10:00am
11:00am
12:00pm
1:00pm
2:00pm
3:00pm
4:00pm (last tour)
Fall Tour Hours: Day after Labor Day – November 15th
Tours are held every two (2) hours: 10:00am – 4:00pm
10:00am
12:00pm
2:00pm
4:00pm
Tour Rates
*Tours are complimentary for children ages 3 and under.
REGULAR RATES:
Adults: $22
Children (ages 4-12yrs): $11

CAMPER RATES:
Adults: $17
Children (ages 4-12yrs): $9

GROUP RATES:
Minimum of 15 paying persons • Must be notified 14 days in advance
Adults: $14
Children (ages 4-12yrs): $8
Call to schedule a group tour at (540) 896-2283
Tour Rules + Information
Caverns are not handicap accessible and require the use of multiple staircases.
It's a cave… there are steps, slopes & uneven surfaces.
Tour length is just under a mile. The longest commercial cave tour in the state of Virginia!
Tour lasts approximately 75 minutes.
There are no restrooms in the cave.
The cave temperature is 55ºF (12ºC) year round.
Bring a light sweater or jacket and good walking shoes.
Parents are responsible for their children and their safety at all times.
Cameras are permitted, however, tri-pods are not allowed.
No pets, food, strollers or back baby carriers/slings. Babies are only permitted to be carried on the front in a carrier/sling.